Ketamine is one of the most effective treatments for Depression, Anxiety and Neuropathic Pain when traditional treatments have failed.  

Drew Belnap, MD has a unique approach to delivering ketamine which has contributed to an 88% success rate with his patients.  With over 10 years of experience administering Ketamine, Dr. Belnap is the only board certified Anesthesiologist offering Ketamine treatments in San Diego County.  

Ketamine is a revolutionary anesthetic medication that should only be administered by qualified doctors. As a board certified anesthesiologist, Dr. Belnap has the highest level of training to administer anesthetic medications.  Prior to starting treatment, Dr. Belnap will contact your mental health provider to develop a safe and effective treatment plan.  Click below to discover a patient's experience with IV Ketamine at our clinic.

Click the Yelp icon below to discover what more of our patients are saying about their experiences in our clinic.

IV Ketamine for Depression Treatment listed in Cleveland Clinic's Top 10 Medical Innovations for 2017






 "Recent data suggest that ketamine, given Intravenously, might be the most important breakthrough in antidepressant treatment in decades." 

-Thomas Insel 

Former director of the National Institute of Mental Health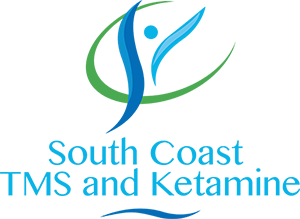 South Coast TMS and Ketamine is located at the border of Rancho Santa Fe and Encinitas with convenient access from Interstate 5. For more information click here.
What makes South Coast TMS and Ketamine unique?
First Class Service
Our patients appreciate Dr. Belnap's professional yet caring attitude toward each patient. Most of his patients have been frustrated with many failed treatments for depression or pain and physicians who don't listen to them. He gives each patient his cell phone number to call with any questions.  
More Affordable
Dr. Belnap wants to make IV Ketamine and Deep TMS treatments available to as many patients as possible. To do this, he is offering both treatments at very low rates when compared with other clinics around the country.
He has partnered with Advance Care Card who deals uniquely with patients interested in IV Ketamine and Deep TMS to offer patients, who qualify, up to 12 months of interest free financing. Click on the following link for more information! www.advancecarecard.com
Hospital Grade Monitoring Equipment
We invested in high level hospital grade monitoring equipment to ensure patient's safety while receiving IV Ketamine
Other Ketamine clinics have been known to use outdated monitoring equipment to save money
Some clinics offering Ketamine intramuscularly (IM) don't use any monitoring equipment at all which should be avoided
Board Certified Anesthesiologist to administer Ketamine
Dr. Belnap is an expert in starting IV's and will use the smallest needle possible to make the process of starting each patient's IV as comfortable as possible
Dr. Belnap is present for the entire infusion where he closely monitors the patient's vitals and comfort level.
Dr. Belnap has extensive experience in administering ketamine to children and adults in the operating room without any complications.
Calming, Safe and Comfortable Treatment Area
Our patients really enjoy the soft power reclining chair with a unique "zero gravity" setting.
We provide calming nature images on a large screen 4K resolution TV with relaxing music.
An optional sleep mask and blanket will be provided if requested.
Other clinics offering Ketamine often use hard recovery room chairs with limited movement or cots